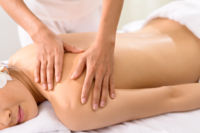 Remedial Massage
Sports Massage
Deep Tissue Massage
Hot Stone Massage
Relaxation Massage
Trigger Point Therapy
Pregnancy Massage
Remedial Massage
Remedial Massage incorporates a variety of massage techniques including deep tissue, trigger point and general massage to help relieve specific muscle aches, pains and injuries. Remedial massage can help with many common complaints including neck and back pain and sports injuries. It is also effective in helping to reduce stress and promote muscle recovery.
Benefits of Remedial Massage;
Reduce & manage Chronic Pain
Alleviate general aches and pains
Recovery from Injuries
Reduced muscle tension
Improve flexibility
Sports Massage
Sports Massage is specifically designed to increase athletic performance and recovery. Sports massage is now recognized by many in the sporting industry as a necessary component to an overall program of training and competition. This means an athlete can enhance pre-event and reduce the required recovery period, which means a better and more intensive training session post competition.
Benefits of Sports Massage;
Enhanced athletic performance
Rehabilitation
Reduce Injury
Improved Joint Movement
Relief from Pain
Increased Range of Motion and Flexibility
Reduced recovery time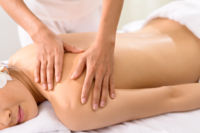 Deep Tissue Massage
Deep Tissue Massage works on the superficial and deeper layers of muscle, fascia and tendons to alleviate chronic muscle tension. Deep Tissue massage can be beneficial for very physical people such as athletes, laborers or any occupation that puts the body under a large amount of physical stress. It can also be of great benefit to people suffering from injuries or even just working in a stressful environment.
Benefits of Deep Tissue Massage;
Reduce Chronic Pain
Recovery from Injuries
Reduced muscle tension
Releases Toxins
Reduced Stress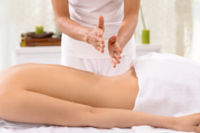 Relaxation Massage
A full body treatment that will leave you feeling relaxed and refreshed. A relaxation massage is designed to reduce stress, rejuvenate and restore the body back to balance.
Benefits of Relaxation Massage;
Improved circulation
Reduced Anxiety
Improved quality of sleep
Elevated Mood
Improved Immune Function
Reduced Muscle Tension
Reduced Stress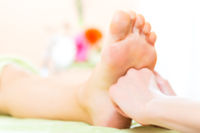 Pregnancy Massage
Massage during pregnancy can ease the discomfort associated with pregnancy. Studies have found that massage during pregnancy can reduce anxiety, relieve muscle aches and joint pain.
Benefits of Pregnancy Massage;
Decreased anxiety and stress
Reduced stress on weight-bearing joints
Improved blood circulation
Relaxation of the nervous system
Elevated Mood
Reduced Muscle Discomfort